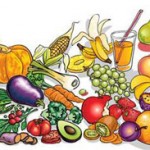 Greetings fellow culinary enthusiasts! There is much discussion about how to make chili, which probably explains why there are so many "chili cook offs". Being from South Texas, I am under the impression that "chili" should not include beans but I can tell you from experience that people like beans. I have spent countless hours roasting, pureeing, and pushing chili peppers through a sieve only to lose to someone with a can opener. With this recipe you probably won't place in the next "chili cook off" but you will be a winner with your family and friends.
Brown 1 pound of 85/15 ground beef in a large pot over medium heat. Then add 2 cups of water, 1 can of chili style tomatoes, and 1 can of chili beans. Add salt, pepper, and chili powder to taste. If you want a thick chili, whisk in a slurry of 2 Tablespoons corn starch to 4 Tablespoons water.
Serve with cornbread. Jiffy is probably as good as homemade and it is cheap. Approximate cooking time for chili is 30 minutes and serves 4 to 6 people. If you put the Jiffy mix in a cast iron skillet, no one will know the difference.