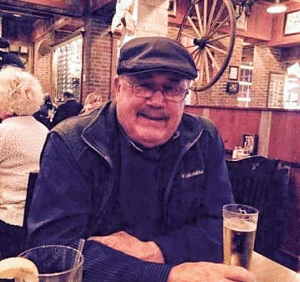 Joe "David" Stringo, 69, of Port O'Connor passed away peacefully at home surrounded by his family on August 3, 2017. He was born September 23, 1947 in Victoria to Jesse Emmanuel Stringo, Sr. and Rose Ramos Stringo Bryant. Joe retired from the United States Fish and Wildlife Service. Following retirement Joe continued to fulfill his position as Assistant Manager of Shoalwater Bay Club in Port O'Connor. He devoted his life to his family, notably his grandloves.
Joe served his country proudly in the Army during the Vietman War. He is a Silver Star recipient for gallantry in action. His bravery and extraordinary heroism bestowed him other numerous medals as well. Joe will be best remembered for his benevolent smile, altruism, integrity, charitable heart, and faithfulness to his family and community.
He is survived by his loving wife of 39 years, Rose Mary Vasquez Stringo; daughter, Jessica L. Helms (Jeremy); son, Jason A. Stringo (Paige); sisters, Virginia Marlin; Ruby Jane Wadley and Theresa "Terry" Stringo; brothers, Jesse Stringo Jr., James "Horney" Stringo and Andy Stringo; Grandloves, Jaclynn Lopez, Cole Stringo, Joseph Helms and great-grandloves, Noah, Nierah, and Zaylen.
A Funeral Mass was celebrated Monday, August 7, 2017 at St. Joseph's Catholic Church in Port O'Connor. Full military honors will follow the service at the Port O'Connor Community Center. Burial will be held on Tuesday, August 8, 2017 at 10:45 a.m. at Ft. Sam Houston National Cemetery in San Antonio, Texas.
Pallbearers were Jeremy Helms, Leslie "Waddie" Stringo, Marc Stringo, James Prince, Patrick "Pickle" Ragusin, Willie Ragusin, and Jorge Suarez. Honorary Pallbearers were Cole Stringo and Joseph Helms.
Our hearts are filled with gratitude when we give our deepest thank-you to family, friends, and neighbors for all your acts of kindness, support, and sympathy. We will forever be indebted to you all.
With Love, The Stringo Family