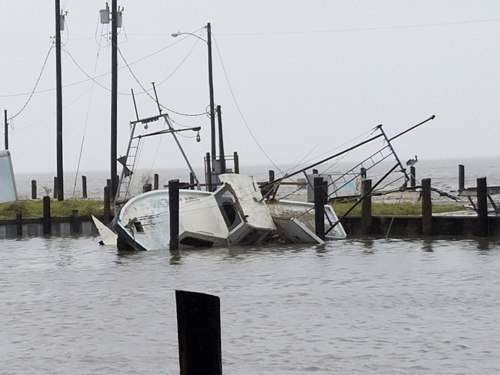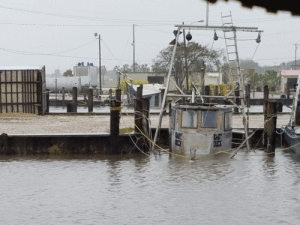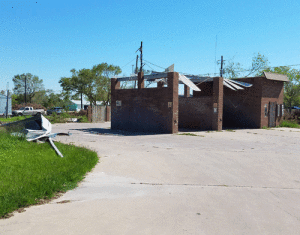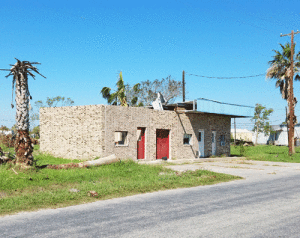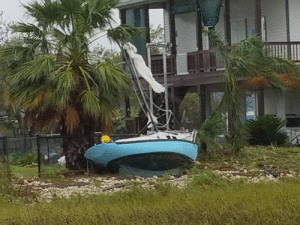 What started as a small tropical depression in the Gulf of Mexico turned into a monster of a storm that pounded the Gulf Coast like no storm in Texas since Carla in 1961. It left in its wake a path of destruction that seems as large as the great state of Texas itself, causing the deaths of 66 people as of Sept. 4th and breaking records of wind speed and flooding that will remain in the memory of Texans for years.
Seadrift, Texas the morning of August 25th seemed calm and placid as residents boarded up there windows and finished evacuating. Local First Responders were moving out fire and rescue equipment and Police were ordered to duty by Mayor Deforest in preparation for what was believed to be a Cat2 or Cat3 hurricane about to make landfall somewhere near or just east of Corpus Christi. But as the day progressed, it became evident that the storm was going to make landfall between the City of Rockport and Seadrift, Texas and its winds were increasing to a Cat4 hurricane.
Harvey made landfall during the night of the 25th, bringing heavy rains and wind. Although Seadrift structures weathered the storm well, with most homes requiring roof replacements and a few structures completely destroyed, the harbor suffered a hard hit along with coastal Bayfront erosion. Vegetation was decimated as streets were virtually impassable with downed power lines and trees covering and blocking almost all roads.
Boats could be seen sunk, smashed or sitting in the roadway. Semi-trailers used in the seafood business were thrown about and severely damaged.
Kelly Hawes, 73, who lives on the water's edge in Seadrift decided to stay, believing it would be a category 2 storm. He said as night fell the winds and rain began to increase. As he watched The Weather Channel, keeping up with the storm, he realized he was stuck there and could no longer drive out as the storm became a Cat4. The winds became stronger and the rain poured heavier.
"I knew me and my kitten 'Paddles' were going to have to ride it out. As the night progressed, the winds became so strong that the walls of the house were vibrating and pictures on the wall were moving. And then gusts would violently shake the house as if something big hit it. The power was out and made it so black and dark that you could see nothing. A loud crash of metal outside scared Paddles as she snuggled up closer to me. I thought any minute the walls could go and me and Paddles would have to take cover in the bathtub. I told her, 'I think we messed up this time, Paddles, but we came thru it OK," Kelly said.
Harvey continued on its path toward Victoria leaving destruction in its wake as it doubled back and made a line for Houston flooding its residents before heading north. The clean up efforts have just begun for Seadrift and others affected by Harvey. Harvey pounded, but didn't beat resilient Texans..